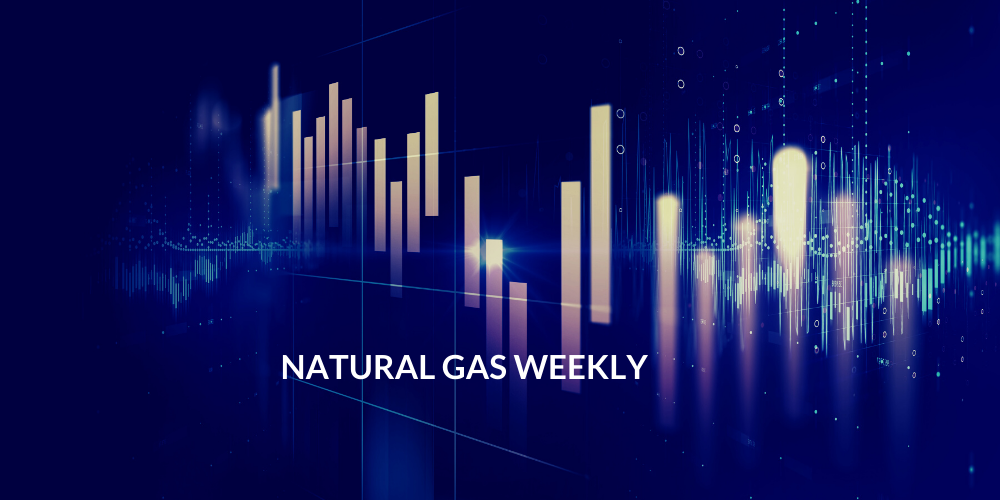 Natural Gas Weekly – June 9, 2022
Natural Gas – Week In Review
Natural gas report week, June 9, 2022.
This week's injection of 97 Bcf was in line with analysts' expectations which ranged from 85 Bcf - 105 Bcf. Comparatively, last year's injection was 98 Bcf and the five-year average of net injections is 100 Bcf. Current storage totals 1,999 Bcf which is 14.5% below the five-year average.
The last year has been a whiplash roller coaster ride for natural gas markets. Consider the 52-week range for front month prices is $2.751/Dth - $9.664/Dth. The last week has been no exception as July prices reached $9.664/Dth on Wednesday before plummeting $1.237/Dth hours later following a fire at a Texas LNG terminal. The same day, Henry Hub spot prices hit a high last seen during the February 2021 winter storm in Texas.
---
Natural Gas Weekly Fundamentals
Demand- Up 1.1 Bcf/d over last week as heating-related demand traded off with increasing consumption used in power generation for cooling-related needs. Perhaps summer is finally here?
Production –Production down slightly, imports from Canada up to offset the loss, amounting to no net change in supply, week-over-week.
Storage Forecast –The average rate of injections into storage is 9% lower than the five-year average at this point in refill season (which traditionally runs April through October). If the rate of injections matches the five-year average of 8.7 Bcf/d through October 31, natural gas supply will total 3,305 Bcf, 340 Bcf lower than the five-year average of 3,645 Bcf.
---
Natural Gas Price Outlook
Bearish?
The Freeport Fire. Marginally bearish for domestic markets, clearly bullish for international prices. Original sentiment was that excess natural gas would be diverted to storage and lead to a loosening of the supply-demand balance, causing prices to plummet. However, that sentiment was not enduring. Just the following day, prices once again broke $9/Dth.
It's possible, however unfortunate the fire, the additional supply is coinciding with the hottest weather of the summer (at least thus far) and as such climbing cooling demand. With drought subduing contribution from hydropower, reliance on natural gas for power generation will increase. This is specifically notable since according to barchart.com, "Total U.S. electricity output in the week ended June 4 rose +8.2% y/y."
Definitively Bullish
"Nat-gas prices Wednesday initially climbed to a 13-3/4 year high on the outlook for hot U.S. temperatures to persist, which will boost nat-gas demand from electricity providers to power increased air-conditioning usage. Wednesday, the Commodity Weather Group said that above-normal temperatures are expected in the U.S. South, West, and parts of the Midwest at least through June 22," according to barchart.com.
NOAA's 6-10 day outlook just as effectively tells the story: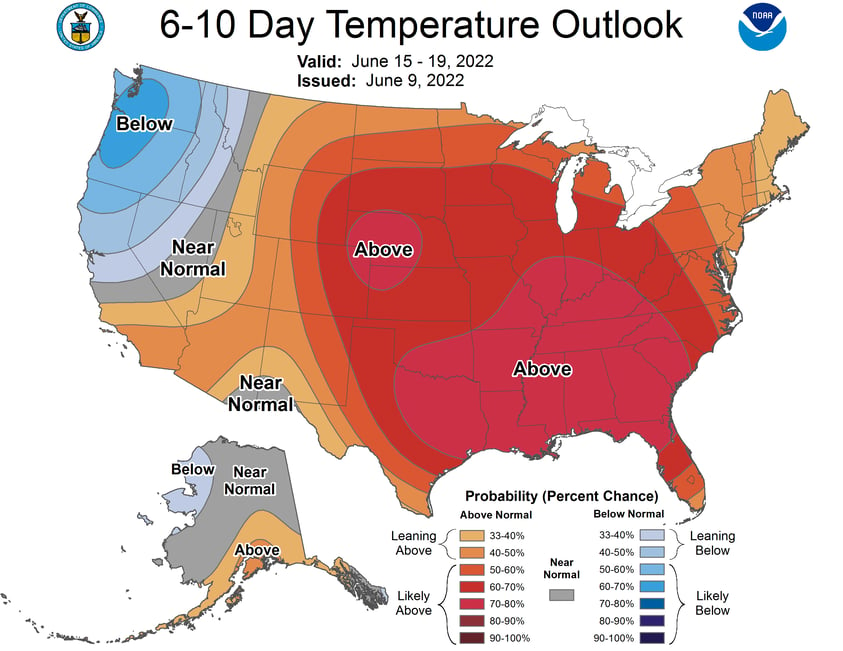 ---
Natural Gas Market Report – June 9, 2022
July NYMEX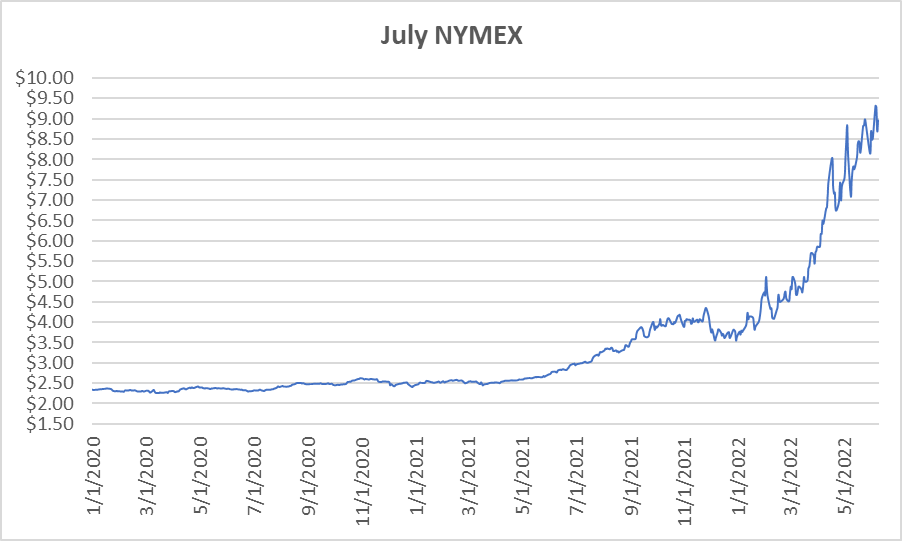 July settled Thursday at $8.963/Dth, up 26.4 cents from Wednesday's close at $8.699/Dth, and up 47.8 cents over the prior week.
12 Month Strip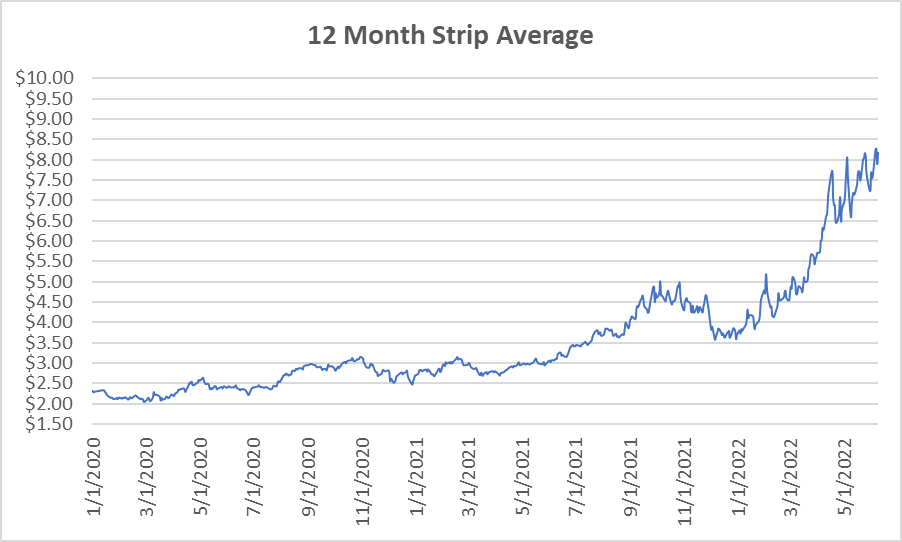 Settled Thursday at $8.175/Dth, up 63.1 cents from the prior week.
Seasonal Strips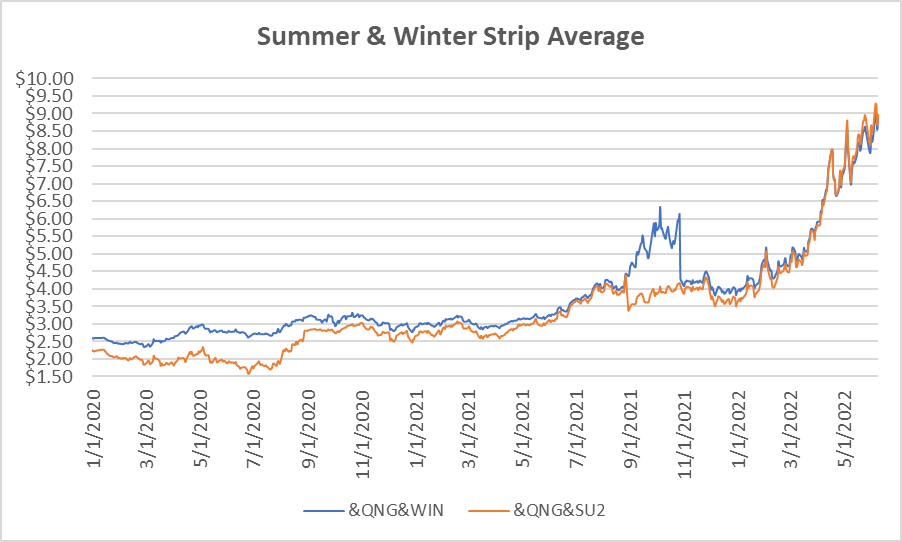 The summer strip (JUL22-OCT22) settled at $8.964/Dth, up 51.3 cents from the week prior. The winter forward (NOV22-MAR23) settled Thursday at $8.861/Dth, up 67.7 cents from the week prior.
Calendar Years 2022/2023/2024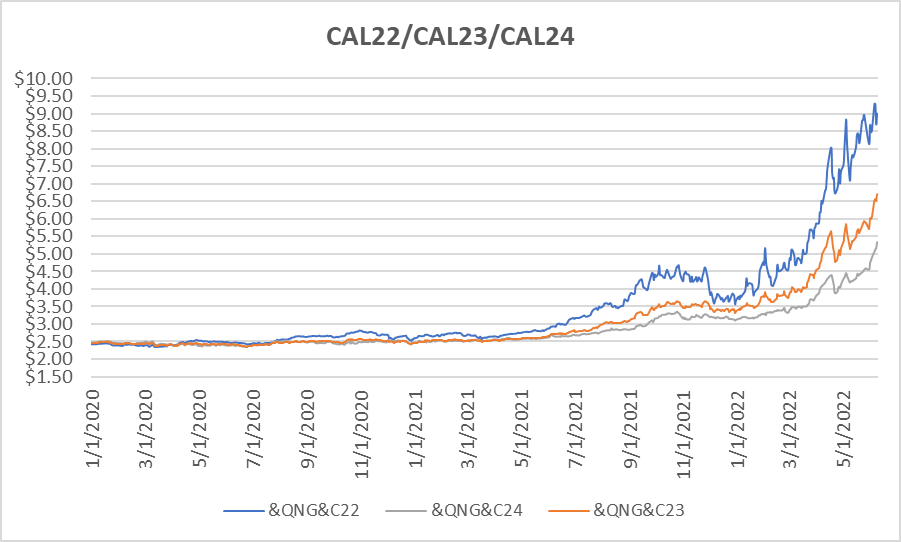 CY22 settled Thursday at $8.996/Dth, up 53.5 cents from the prior week.
CY23 settled Thursday at $6.704/Dth, up 71.6 cents from the prior week.
CY24 settled Thursday at $5.332/Dth, up 52.5 cents from the prior week.
Crude Oil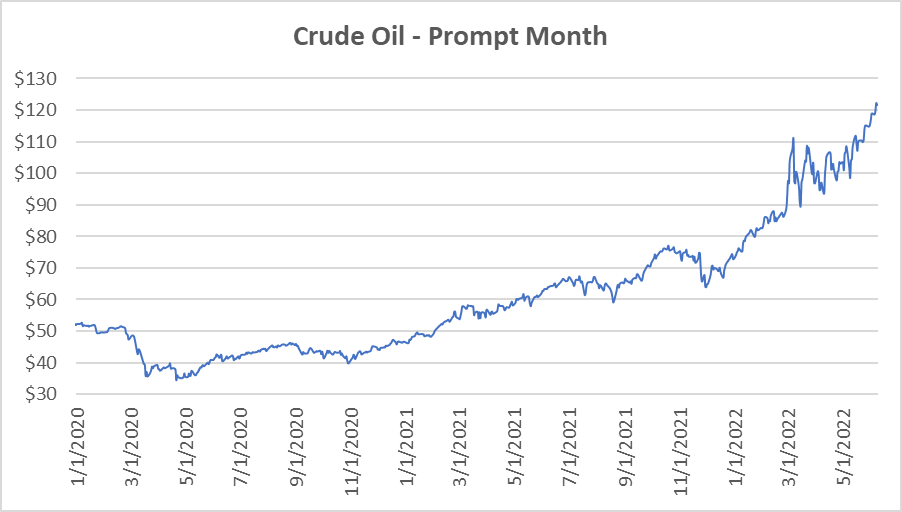 Settled Thursday at $121.51/barrel, up $4.64 from the prior week.
---
Need Help Making Sense of Natural Gas Prices?
Give us a call. We can help you manage risk and navigate the current price volatility.
We'll evaluate your current contract and explore your natural gas buying options.
Call us at 866-646-7322 for a no-cost, no-obligation analysis today.